Our service monitors your website every minute and when it's down, it can send you a SMS!
How to configure SMS alerts
First of all, you need to create an account or login into it. Once you are in your account, you need to click on My Account and open the SMS tab.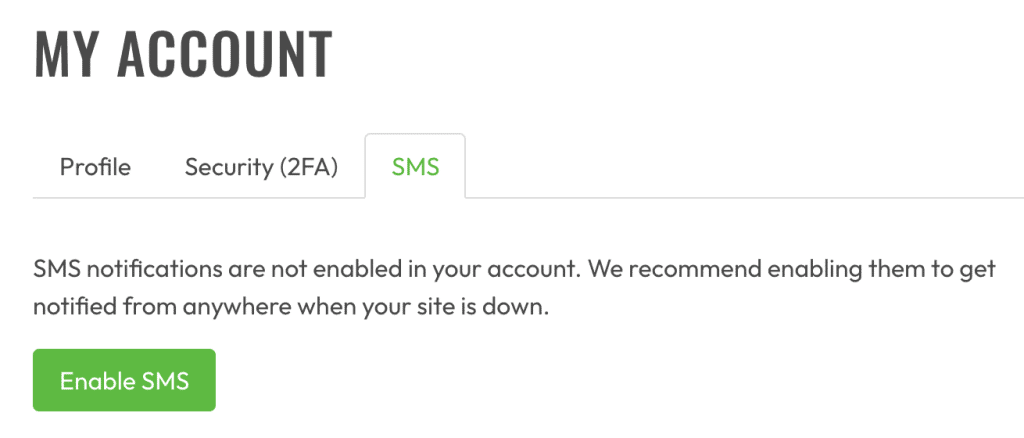 By clicking on "Enable SMS", you will be asked to enter your phone number:

Just put your phone number and we will send you a verification code to enter:

If the code is right, SMS notifications will be enabled and we will send you SMS as soon as your website is down with all the required details.
Can we see the quota and SMS logs?
Yes, on the same page, you will see the quota and the last 5 SMS sent.