Status pages are now available!
We are pleased to release the very first version of our status pages. It's an early version, but several updates are coming in the next few weeks.
Here is a demo: https://demo.mywebsiteis.online/
Unlimited pages
Yes, you can have unlimited pages in your account.
Features
To date, you can put the following information on your pages:
Choose your own subdomain (.mywebsiteis.online)
Email address
Telephone
Website
Social networks (Twitter, Facebook, LinkedIn and Discord)
Google Analytics UA property
You must then choose the websites that will be displayed on your page.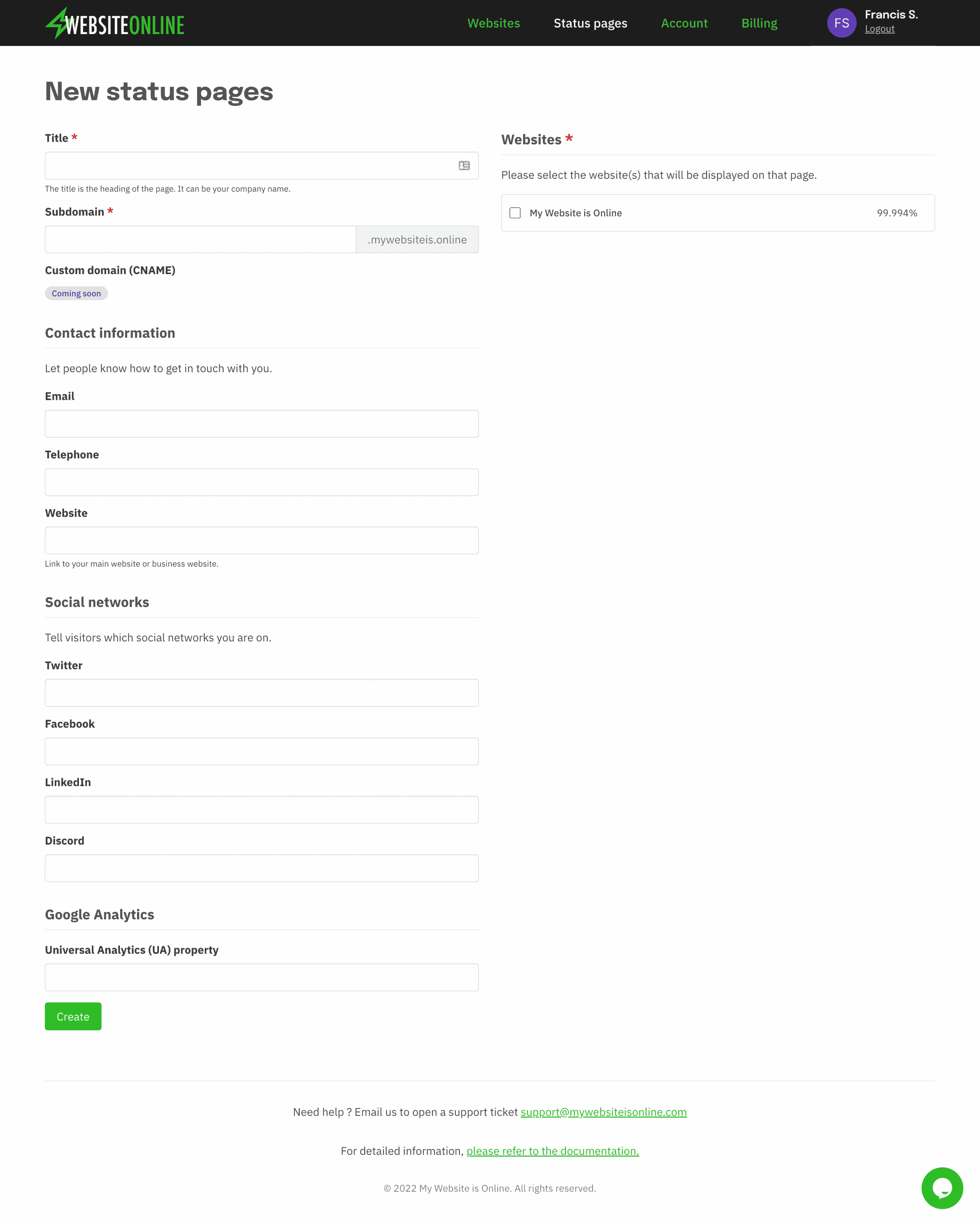 Roadmap
Here are the features that will be added in the coming weeks:
Use your own domain or subdomain
Email alerts subscription
Statuses updates about maintenance and incidents
Custom live chat script to help your users